WHITE COUNTY HISTORICAL SOCIETY
2005 CORN COOKING AND TASTING RECIPES
FOR KIWANIS CORN DAY OCTOBER 8, 2005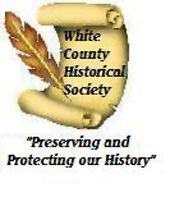 GO TO OUR KEY INGREDIENTS PAGE www.keyingredients.org No longer functional
GREEN BEEN + CORN SALAD
1 can cut green beans
1 can whole kernel corn
2 tsp. finely chopped onion
1/2 cup thinly sliced celery
2 Tbs. chopped green pepper
4 Tbs. salsa (hint: Sam's white corn + black bean mild salsa)
1/4 cup vegetable oil
3 Tbs. wine vinegar
1/4 tsp. dry mustard
dash of pepper
4 slices of bacon, cooked + crumbled
Cook beans + corn until tender. Hint: micro-wave time, approximately
5 minutes for both corn + beans. Drain and let cool.
Combine beans, corn, onion, celery, green pepper + salsa in a large bowl.
Mix oil, vinegar, pepper and mustard in a small bowl. Pour mixture over
vegetables, toss to coat vegetables with the dressing. Chill several hours.
Serve salad on bed of lettuce and garnish with the cook crumbled bacon.

Loretta Vangampler

CORN CASSEROLE
1 (15 1/4 ounce) can whole kernel corn, drained
1 (14 3/4 ounce) can cream style corn
1 (8 ounce) package corn muffin mix (recommended: Jiffy)
1 cup sour cream
1/2 cup (1 stick) butter, melted
1 to 1 1/2 cups shredded Cheddar
Preheat oven to 350* degrees F
In a large bowl, stir together the 2 cans of corn, corn muffin mix, sour cream
and melted butter. Pour into a greased casserole dish. Bake for 45
minutes or until golden brown. Remove from oven and top with Cheddar.
Return to oven for 5 to 10 minutes, or until cheese is melted. Let stand
for at least 5 minutes and then serve warm.

Marge (Elliott) Martin


BLUEBERRY CORN MUFFINS
1 cup cornmeal
1/3 cup sugar
1/4 teaspoon salt
6 tablespoon melted butter
1 2/3 cups blueberries
1 cup flour
2 1/2 teaspoons baking powder
1 cup buttermilk
1 egg slightly beaten
Preheat oven to 400* degrees. Line muffin cups with paper liners. Combine
cornmeal, flour, sugar, baking powder and salt in mixing bowl. Make a well
in the center and pour the buttermilk, butter and egg into the well. Stir just
until combined. Fold in blueberries. Fill each cup 3/4 full with batter. Bake
20 to 25 minutes. To add sparkle and crunch to these muffins, scatter the
tops with coarse sugar before baking. The muffins are compact and corning
rather then cakey and sweet. Spread with butter, honey or mascarpone at
the table.

Marjorie Fechtig
BROCCOLI CORNBREAD
1 box Jiffy cornbread mix
4 eggs
1 onion (finely chopped)
6 oz. Tbs.. melted margarine
10 oz broccoli, cooked and drained
Mix together and bake in a greased 9 x 13 pan approx. 40 minutes at 375*.

Janet Mileham

CORN FLAKE MACAROONS
3 egg whites
1 cup sugar
1/4 tsp. vanilla extract
1 1/2 cups flaked coconut
3 cups. corn flakes
Beat egg whites until stiff but not dry. Gradually add sugar. Add flavoring.
Fold in coconut and corn flakes. Drop by teaspoonful onto well greased
cookie sheet. Bake at 350* for about 20 minutes. Remove from cookie
sheet as soon as removed from oven.

Linda L. Johnson


CORN SALAD

1 med. tomato, diced
1 bunch green onions, chopped
2 cans mexicorn
1 med. cucumber, diced
1/2 cup catalina dressing

Mix all ingredients and chill thoroughly (overnight) before serving.

Mary Beck

MARINATED CORN SALAD

2 cups corn fresh, frozen or canned
1 small green pepper cut into strips
1/2 cup chopped celery
1/2 cup sliced green onion
1/4 cup sweet red pepper cut into strips
2 Tbs. chopped fresh parsley
2 Tbs. vegetable oil
2 Tbs. cider vinegar
1 tsp. dry mustard
salt and pepper to taste
Combine corn, green pepper and next four ingredients. Set aside. Combine
oil and remaining ingredients in a jar. Cover tightly; shake vigorously. Pour
over salad; cover and shill four hours or overnight. Yield 4 to 6 servings.


GRIT CASSEROLE

This a southern dish. Some people do not like grits. Whether you do or don't
like them, this dish is very tasty. This is especially good for brunch served with
country ham, eggs, and the hot fruit compote. Garlic cheese may be added
instead of the sharp cheddar if desired.
2 1/2 cups cooked grits (3/4 cup un-cooked grits)
2 eggs, slightly beaten
1/2 cup grated, sharp Cheddar cheese
1/4 cup butter or margarine
1/2 Tbs. dry mustard
1/2 tsp. onion juice

Preheat oven 350* F. Grease a 1 1/2 quart casserole dish.
Cook grits according to directions. Add remaining ingredients to hot grits.
Pour into prepared casserole. Bake about 20 minutes. Makes 4 to 6
servings.

Linda L. Johnson

CORN, AVOCADO, AND TOMATO SALAD

2 cups cooked corn, fresh or frozen
1 avocado, cut into 1/2 inch cubes
1 pint cherry tomatoes, halved
1/2 cup finely diced red onion
Dressing
2 tablespoon olive oil
1/2 teaspoon grated lime zest
1 tablespoon fresh lime juice
1/4 cup chopped cilantro
1/4 teaspoon salt
1/4 teaspoon pepper
Combine the corn, avocado, tomatoes and onion in a large glass bowl. Mix
together the dressing ingredients in another bowl, pour over the salad, and
gently toss to mix.

Parkey Elliott
recipe courtesy of Paula Dean

CORN SALAD

1 cup frozen corn kernels thawed or 2 lightly cooked ears, kernels removed
1 ripe papaya, peeled, seeded and cut into 1/4 inch dice
1/3 cup diced (1/4 inch) red onion
2 ripe plum tomatoes, seeded and cut into 1/4 inch dice
1 1/2 tsp. finely minced garlic
2 tsp. lime zest
1/4 cup fresh lime juice
1/3 cup chopped fresh cilantro leaves or flat leaf parsley

Combine all the ingredients except the cilantro in a large bowl. Loosely
cover the salad and refrigerate for up to 2 hours. Just before serving,
toss in the cilantro. Serve chilled. Serves 8.

Parkey Elliott

RAISED CORN MUFFINS
2 c. milk
1 1/2 c. yellow corn meal
1/2 c. shortening
1/4 c. sugar
1/4 c. honey
1 tsp. salt
1 pkg. active dry yeast
1/4 c. warm water (105-115*)
2 eggs
4 3/4 c. sifted flour
1 1/2 c. cooked corn

In 2 qt. saucepan over medium heat scald milk. Pour into large bowl. Stir in corn meal,
shortening, sugar, honey and salt. Cool to lukewarm.
In small bowl dissolve yeast in warm water. Add to corn meal mixture with eggs and 2 c. flour.
Using mixer at medium speed beat 2 minutes. With spoon stir in remaining flour
until smooth. Stir in corn.
Cover with towel and let rise in warm place until doubled, about 45 minutes.
With spoon stir down batter; spoon into 36 greased 2 1/2 " muffin pan cups.
Let rise, uncovered, until doubled, about 45 minutes.
Bake in 400* oven 15 minutes or until golden brown. Serve warm. Makes 36 muffins.

Mrs. Virginia Austin

GRANDMOTHER'S FRIED CORN

Using fresh corn, about 10 ears, shuck the corn and remove all silks. Wash the ears and
cut the corn off the cob with a sharp knife. Scrape the ears to get all the remaining corn
and liquid.
Heat a large skillet over medium heat and add 2 tbs. butter or oleo to the skillet. Let
melt and begin to brown slightly.
Add the corn and liquid to the skillet. May add a little water for desired consistency if too
thick. Stir constantly when it begins to cook to keep from sticking. Reduce heat to low
and cook about 30 minutes, stirring frequently. Add salt to taste. May add pepper or a
little sugar, if desired.

Verla Savage

RICH MEXICAN CORN

1 (8 ounce) package cream cheese
1/2 cup butter
1/2 cup milk
1 (16 ounce) package frozen corn
1 red bell pepper
8 fresh jalapeno peppers, diced (optional)

1 Preheat oven to 350* degrees F.
2 In a saucepan over medium-low heat, melt the cream cheese and butter, and mix
until smooth and bubbly.
3 In a medium casserole dish, mix the frozen corn, red bell pepper, and jalapeno
peppers. Pour in the cream cheese mixture, and toss to coat.
4 Bake 35 to 45 minutes in the preheated oven, until bubbly and lightly brown.
I normally bring hominy with lots of butter to the corn tasting. My mom made it, and my
grandmother made her own lye with ashes.

Cindy Birk Conley